What is Your Roof Telling You?
There are a ton of ways your roof is an essential part of your home. Ultimately, a roof's main goal is to keep everything underneath of it dry. Your roof is low maintenance as it takes about 15 years for a replacement to occur and it only needs an inspection once a year.
They can also become a high priority part of your home in the blink of an eye. If you're planning on expanding your Lakewood home, matching the addition to the roofing can be a struggle in itself. If a leak occurs, finding the source of the problem could leave you with a hole in your pocket.
Finding out about your roof and what makes it so different starts at the shape.
Roofs Are Unique
All roofs are different. This is what makes them such an interesting part of your home. They can come in all different shapes, sizes, and colors that the options are truly endless.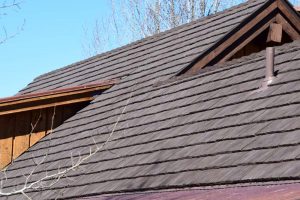 A style of a home can change by adding height or changing the roofing material. Since this is the case, no two roofs are ever alike and you'll be able to fall in love with whatever style you choose to go with.
Long-Lasting Roofing
If you've been living in the same home for a few years and finally notice you may need roof repairs, searching for the best quality options available is a good place to start. Although the average life expectancy for a roof is around 15 years, if you choose the right material your roof could last you almost a century.
Despite the cost being significantly higher for better materials, it may pay out in the long run. Instead of having to replace your roof every decade, you might only need to change it once or twice in your entire lifetime.
Horn Brothers Roofing thrives on bringing out the best in your Fort Collins home's roof. With an array of selections, their certified contractors will install only the finest materials available to help your home reach it's potential. Call them today for all your roofing needs.