Signs You Need New Gutters
The Stakes of Gutter Trouble
Gutters are an essential part of any home, helping to route rainwater and other water away from your roof and foundation and to a safe area. While a lot of issue with gutters can be handled simply by taking the time to clear out debris and plant matter out every season or so, the stakes are still pretty high. For example, if gutters overflow and deposit water along the foundation of a home, in time, they can seep into the foundation. This can lead to prolonged damage as well as a potentially expensive repair.  Mold and mildew can also grow from this moisture.
What To Look For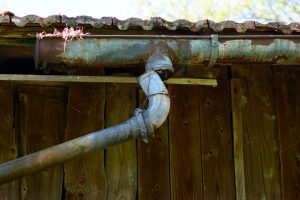 So, here's what to look for to decide if you need gutter replacement in Castle Rock. For one thing, you want to look for any cracks along the gutter, even if it's not a complete one. The reason for this is that even a small leak in the gutters can provide an opportunity for water to pool up along the foundation as well as on the roof. In addition, small leaks won't stay small forever. It's always best to play it safe.
When it comes to other issues like rust or wind damage, you want to make sure that your inspection also includes other parts of the roof as well. The reason for this is that gutter problems could be a greater indicator of other problems with your roof, that you want to tend to as soon as possible. If you're not comfortable doing this, just make sure that your roofing professional looks at the entire roof when redoing the gutters. Some signs are more obvious, like the gutters beginning to pull away from the house. This means that the gutters have become full of water for some reason, and the added weight is actually driving them away.
Contact Horn Brothers Roofing For Roof Repair And Restoration
Find that a few of these issues apply to your gutters? Be sure to talk to Horn Brothers Roofing today.
We can help with a new gutter installation to avoid issues like leaks or foundation damage.