Why Fall Is the Time to Get Your Roof Work Done
Planning on getting roof repair done? A lot of people may have scheduled theirs during the summer with the reasoning that it will give them a little more flexibility, and there is some truth to that, however, depending on who you ask, the ideal time for you to call up your local roofing contractor is the fall. Here are some key reasons why.
When The Leaves Fall
For one thing, if you need to get roofing work done for an outstanding issue, think of fall as the "last chance" period before you put yourself at serious risk. For example, a few broken or missing shingles may seem like something you can ignore during the summer but when winter comes, the chances increase of this leading to a more expensive and intensive repair. Another thing is that letting a leak run during the winter is going to raise your utility bill considerably.
One thing that may surprise you is that the middling temperatures of fall may actually make for a better time f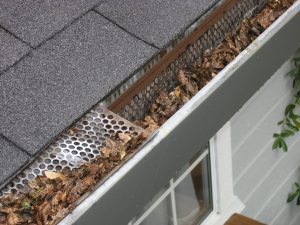 or roof repairs, especially depending on what type of materials you choose to use. Asphalt shingles are one of the most common options on homes nationwide, but these generally are optimal when installed in a temperature between 45 and 50 degrees. You're not likely to hit that in summer, but fall is just right.
As a final note, summer is generally the peak season for roofing work, which generally means peak season prices. By waiting until fall to get work done, there's less demand for roofing, which may mean that you are able to get a lower price for whatever repairs or replacements that you need.
Who To Work With
If you're looking for roof replacement in Morrison done this fall, you want to act now when it comes to reaching out to professionals. If you are looking for a top roofing company in the Denver area, contact Horn Brothers Roofing today for a free estimate so we can help you with any potential problems.