How To Handle A Hail Storm
Being able to grapple with natural phenomena and their impact is a key part of understanding how roof restoration in Colorado works, however, you can't always apply a universal approach. For example, the impact a hailstorm has on your roof is different than what you may see from a downed tree or from heavy rain or from a hurricane. It's important for you and your roofing professionals of choice to understand the differences.
How To React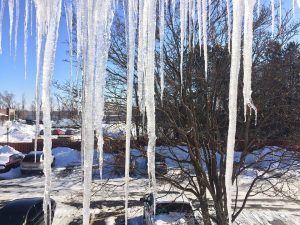 As a start, depending on what type of roofing material you have, you may not even actually notice the impact that hail has at first. Unlike, rain, you may not necessarily see a leak right away to work with, especially if you have a textured roofing material like architectural or dimensional shingles. Where hail comes into play is causing a series of shallow dents on this layer of roofing material. If left unchecked, this could damage the waterproofing layer. At that point, even a slight puncture could create a hole for rainwater to flow through in the future. In some cases, the damage may be more cosmetic, like clay shingles being broken by hail.
In some cases, even if the roofing itself isn't affected, you can take a look at other areas that show signs of hail damage. For example, heavy hail can dent and damage gutters, and if not fixed, this may affect the flow of water through the gutters. If this water comes into contact with the siding or foundation, it causes damage over time.
After The Storm
After a hailstorm, you probably want a team of roofing professionals to take a proper look at your home. If you are looking for a top roofing company in the Denver area, contact Horn Brothers Roofing today for a free estimate so we can help you with any issues you may have. With decades of combined roofing experience, we bring a combination of experienced and certified installers out in the field as well as administrative personnel with the skill to manage your installation.