How People Save On Roof Replacements
Quality is going to come with a cost, and the same thing applies when it comes to getting your roof repaired. This puts people who are trying to get their roofs fixed in a unique situation when it comes to trying to balance things. You want to get quality work done, but save while you do it. Here's some key insight you can use to save on your next roof replacement in Denver.
Ways To Save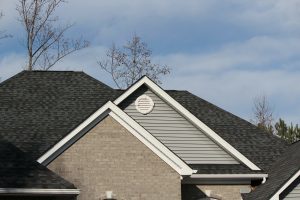 Your first option when it comes to saving is using research to your advantage. This isn't necessarily in terms of searching out the best prices, but understanding what the job you need is. By taking a look at your roof, the necessary repairs, and what the average estimates are, you have an idea of what you expect to pay, and you can compare what different contractors bid by comparison.
Even if a deal sounds good on paper, you never want to just go with the first bid you are given. This is because you want a concrete picture of the market. In addition, if you see  a bid that goes way below, they may be charging for less quality. Getting an overlay done or trying to get your roof repaired during the offseason is another good way to save. 
Finally, understand that the biggest way to save, DIY roof work, isn't really saving at all. Roof work is inherently complex and has potential risk, the last things that a layperson wants to do when they are working on a home improvement project. You don't want to turned a damaged shingle into a leak, or risk a fall.
Quality Over Price
Since DIY doesn't really work, you're going to need to bring on those professionals at some point. If you are looking for a top roofing company in the Denver area, contact Horn Brothers Roofing today for a free estimate so we can help you with any issues you may have. With decades of combined roofing experience, we bring a combination of experienced and certified installers out in the field as well as administrative personnel with the skill to manage your installation. We will be closed 11/22-11/23 for Thanks Giving.
We will be closed 12/21-1/7/2019 For Christmas and New Year.