Design Tips for Your Roof
Your roof can make or break the look of your home. It's one of the first things people see when they're driving down the street. If the style of your roof and architecture of your home don't match, it ends up looking like a hodgepodge of design aesthetics created your home. These design tips will help show off your roof to its maximum potential.
Accentuate Your Roof
Transforming your roof into a custom masterpiece is easier than you may think. In order to get your roof to where you want it to be, you need to figure out what roof suits your home the best. The elevation level is what can turn your house from an unpleasant mess to a dream home.
The color, fascia, and gutters can also set the tone for the overall design of the home.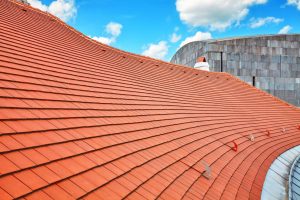 Use Color to Your Potential
Using color to tone down your roof's intensity is a great option available when you can't change the physical design of your roof. If you have a higher roof, tone the effect it has down by using a darker roofing material.
If you have a flat roof, trying using fascia and trim in colors that perfectly match the roofing tile. This will give your roof that appearance of being significantly larger than it actually is.
Roofing Materials
Of course, roofing materials play a huge role in the type of texture your roof gives off. Research your style of home and the best roofing materials that go with it beforehand to get a better idea. Combining color with the right roofing materials will create a seamless look across your home.
Horn Brothers Roofing knows it can be hard to choose roofing options. They are more than happy to help with suggestions from a contractors standpoint on what will best suit your home. Contact them today!