What Happens When Your Roofer Isn't Local?
There are so many roofing companies that exist in the world, and some of them may be local to your area while others aren't. There are even those who are considered to be storm chasers, and these companies will show up after a natural disaster has wreaked havoc on an area and promise to fix things quickly and cheaply.
When it comes to deciding which type of roofer you should consider to do the work on your home or business, the final decision will be up to you, but it's encouraged that you do some research before deciding. This includes checking online reviews, calling references, and ensuring they have credentials/certifications.
Local vs. Non-local Roofers
Just because a roofer isn't local doesn't they are bad. There are many national companies who do a great job who have branches all over the country. However, when it comes to a local roofer, there are some advantages they have over the big guys. These are listed below.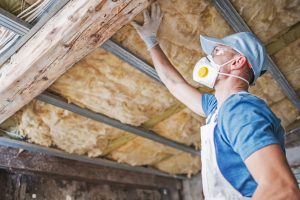 Know the building codes
Building codes will vary from state to state and may even vary from town to town. A local roofer will know exactly what those codes are because they are part of the community. Since they operate in the area, they have dealt with these before, so if they change over time, the local roofer will know.
Can get permits
In addition to knowing the building codes, a local roofer will know exactly what it takes to get building permits. They may even have an easier time getting approved because they've probably gone through the process many times before.
Easy to find
If a problem should arise with the repairs on your roof, if the company was local, it won't be hard to find them if you have questions or need them to fix an issue. When it comes to storm chasers or out of town/state roofers, they may be harder to get a hold of.
If you're looking for a local roofer who has all of the experience listed above and considered to be a top roofing company, contact Horn Brothers Roofing today. We can help you with all of your roofing needs.