What You Need to Know About Winter Roof Installations
For many of us who live in areas that can get quite cold during the winter months, such as Highlands Ranch, CO, it can seem ridiculous to even consider getting a new roof installed during this time. However, it is possible to get a high quality roof installed during the colder months, and for many individuals who choose this path, it is usually because something has happened that resulted in them needing a new roof right away. If you happen to be considering getting your roof done in the winter months, then you will need to know the following things.
It Takes Longer
Since the amount of sunlight that is offered in winter is greatly reduced from those nice long summer months, that means that the contractors will not be able to work for as long during the day. Rather than spending up to 10-12 hours working away on your roof, they are often limited to working only seven or eight hours before the sunset makes them call it quits. This means that projects will take longer to complete than they otherwise would during the warmer months.
Slow and Steady Wins the Race
Even if you are in need a roof as soon as possible, it is best to acknowledge that you do not want the workers being rushed because this can lead to many issues. If workers are attempting to work too quickly, it could result in slips or falls happening due to the snow, frost, and ice that is likely to have developed on most of the surfaces.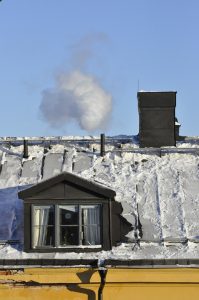 Working too quickly can also result in a lot of the materials not being properly installed since the normal installation steps often need to be exaggerated or slowed down to ensure a proper fit and seal when it is cold outside. If your roof is using asphalt shingles, then you definitely want the workers to move and handle it with care, otherwise, the shingles could break as they become brittle during extremely cold temperatures.
For more information about installing roofs during the winter or any other time of year, be sure to contact Horn Brothers Roofing today.