Roof Vents To Choose From
Why Do You Need Roof Vents?
Roof vents play an essential role in your home, though many people aren't cognizant of it. If you don't have a proper vent for your roof, the combination of hot air and moisture can cause mold to grow, leading to a variety of potential health issues. In addition, there's the potential for a roof collapse if the roof continually rots. This applies for both residential and commercial roofs.
There are other considerations to make as well when it comes to the benefits of roof vents. Having proper ventilation on the roof helps keep the temperature throughout the house moderated. This could help lower heating and cooling costs throughout the year, giving your household budget a little bit of relief.
Roof Vent Options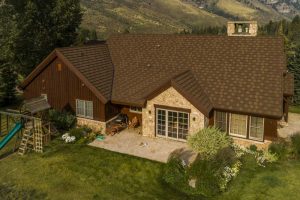 So, with this said, what type of options do you have in terms of vents? As a start, you can take a look at box vents. These vents are installed over holes that are cut into the roof. One benefit of these is that they are the simplest of all roof vents, with no moving parts. However, you will generally need more than one of these because of this. For those who are environmentally minded, a wind vent may be a better option. These types of vents have moving parts, but no actual engines, relying on the wind instead. The spinning action wind vents create draws hot air and moisture from the attic. Finally, motor vents use electricity to power a fan to pull out the moisture and hot air.
It's clear that there are a variety of options of vents for your roof installation in Littleton. What will decide the best option generally hinges on your house's design as well as your budgetary concerns. For example, box vents may not be a good match for a home with limited roof space to work with.
Contact Horn Brothers Roofing For Roof Repair And Restoration
Debating on the right vent for your roof? Be sure to talk to Horn Brothers Roofing today.
Along with setting up vents for you, we can provide a variety of other repair and restoration services for your roof.