Common Homeowner Roof Maintenance Mistakes
Where Do Things Go Wrong?
With your average new roof costing tens of thousands of dollars, you want your roof to last as long as possible. A lot of the time, the biggest issue that leads to trouble is neglect. However, in other cases, it may be well-meaning homeowners making mistakes that is the problem. So, what kind of common mistakes and issues befall residential roofs?
For one thing, one of the worst things you can do is assume that fixing a roof is a simple matter of fixing one shingle. For one thing, there's a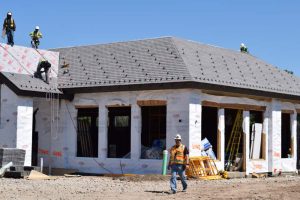 natural safety risk when applying things. Also, incorrectly applying a shingle can not only damage the shingle, but also all the other shingles around it, creating a bigger repair job than you had before. A similar problem people have is scouting a smaller problem and assuming it will stay that way forever. Even the tiniest leak will eventually grow bigger, so you want to act as soon as possible to save yourself the headache.
Fixing The Issues
When it comes to fixing some of these issues, there's generally little that you can do as a homeowner in order to solve the problem. The fact is that roof work is not only dangerous for the inexperienced, but it requires specialized tools and equipment that you're not likely to find laying around your home. This is where roof repair professionals in Denver come in. What you can do is safely work from the ground to try and get as concrete an idea of the problem as possible. For example, if you have a roof leak, try and look from the attic or with binoculars to try and determine where the leak is. The professionals will likely do their own check as well, but your work can narrow it down a bit. Besides this, it's best to leave this work in the hands of experts.
Contact Horn Brothers Roofing For Roof Repair And Restoration
Need to recover from one of these roofing mistakes? Be sure to talk to Horn Brothers Roofing today.
We can help you take care of any major roof repairs as well as offer advice on how to take care of your existing roof.