How To Get The Roof Of Your Historic Building Fixed Up
Considerations For Historical Buildings
Roof restoration in Colorado can be complicated enough, but when you add historical buildings into the mix, there's a whole new set of issues to deal with. This radically changes how you may need to deal with the typical repair. For example, the same materials that make up your historical roof may not be as readily available today as they were years ago. This can mean that certain contractors may not be able to do a project, or that a simple job may be more expensive than you expected due to the costs involved.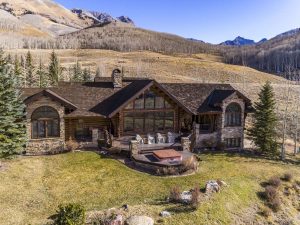 In addition, the struggles go on to the actual job itself. When your roof is being restored, you need to make sure that the workers don't accidentally damage the roof further, or that the restoration doesn't accidentally change the aesthetics of the building. Many professionals will generally do research to make sure this doesn't happen before the work ever starts.
Finding The Right Professional Match
With all these concerns in mind, exactly what goes into finding the right roof contractor to work on your business? As a start, you want to look for proper evidence that your contractor of choice has worked on historic buildings before. The easiest way to do this is just to visit their website. The bulk of the time, you can find examples of past work there. However, if this isn't the case, you can also take the time to just ask them during the interview process. Your average roof repair contractor will be happy to explain.
In addition, it's worth making sure that you and the contractor have the type of insurance that will cover a historic building. You may need to get something aside from the traditional homeowner's policy, so don't be afraid to call your insurance provider up just to be sure. Most insurance professionals will work to make sure their services are covered by a policy.
Contact Horn Brothers Roofing For Roof Repair And Restoration
Do you own a historic building and need help with proper restoration? Be sure to talk to Horn Brothers Roofing today.
Among our portfolio of recent projects, we've helped restore some historic roofs as well.