The Pros and Cons of Tile Roofing
Tile roofing has become a very popular option for homes all across the country. Not only is it a beautiful accent on your home, but it is extremely durable and has a long lifespan. For this reason, installing a tile roof is often a great investment. But is it the right option for you? Here are some pros and cons of tile roofing.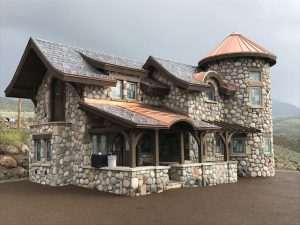 Pros
Tile is extremely durable as a roofing material. A tile roof should last for 50 years or more and is built to capably withstand the elements, from sun and heat to hail, high winds, and freezing temperatures. Tile is a low maintenance choice, saving you time and money over the lifespan of the roof as it is impervious to rot, insects, and critters that might be able to penetrate other roofing surfaces. Perhaps best of all, a tile roof can help to regulate the inside temperature of your home. This will help to keep stress off your HVAC system and save you on your energy bills.
Cons
The major drawback of tile roofing is the cost. The materials are significantly more expensive than more cost-effective asphalt roofing. In addition, the installation is more complex. It will likely take longer to complete the job, and labor costs will be higher as well. While tiles are very durable in the face of the elements, they are brittle and could be damaged by falling branches or debris, which might incur fairly expensive repairs. Another drawback is the weight of tile roofing. Because it is substantially heavier than other roofing materials, you might need to consult with an engineer to ensure your home can bear the increased load.
Tiles can be a beautiful option for roofing. The tiles can come in a number of shapes and can be made from either more traditional fired clay or from more modern concrete. Consult with a top roofing company to discuss your options and find the best fit for you.
Horn Brothers Roofing is here to serve you with professionalism and expertise in Colorado Springs, Edwards, Fort Collins, and Golden.