3 Tips to Prepare Your Roof for Winter
As the winter approaches, it is an important time to take a few easy steps to check your roof and make sure it is prepared for the incoming weather. Heavy rain, hail, and snow are all part of the Colorado winter, so some simple maintenance can help to prevent roof repairs during a storm.
Gutters and downspouts
The fall brings all kinds of debris onto your roof, and much of it will be washed down your roof and into gutters and downspouts. Staying on top of keeping them obstruction free is an extremely good idea as winter starts to set in – you don't want to have to go climbing ladders or digging in gutters in the midst of a winter storm. It is so important that precipitation is carried off your roof and away from the foundation of your home – so keep those gutters clean.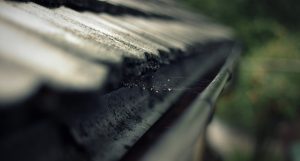 Do a quick visual inspection
Do a survey of the condition of your roof. Look for any missing shingles, loose flashing, or anything else that might be amiss. Even minor issues could compound quickly in bad weather, so it is best to identify them and get them taken care of. Look for any warning signs inside your house as well – water spots on the ceiling or walls are a sign there might be a leak.
Fix problems quickly
Extreme weather can compound a small problem very quickly. It is best to address any problems as quickly as possible to limit damage to insulation, drywall, or even the contents of your home. Some minor repairs can be done yourself, but it is best to contact a top roofing company if you have any questions or if you want a professional opinion on your area of concern.
This preventative maintenance will help to keep your roof in good shape and prepared for the elements of the winter. That said, the weather can be unpredictable and things happen. If a problem arises over the winter, Horn Brothers Roofing provides quality roof repairs in Lakewood, Littleton, Castle Rock, Parker, and Morrison.