Need a New Commercial Roof? Here are Some Ways to Pay for it
If you own a commercial business, you know how expensive the endeavor can be. You are also aware that expenses and repairs can crop up at any time–and one of those might just be the roof. You may be dreading the day you have to replace this part of your building, but be certain that a day will come.
The cost to replace a commercial roof will depend on many factors, including how large of a building you have and what you are replacing the roof with. You may have been able to get by for a while by making repairs, but if it's getting to the point where it needs to be replaced, it's best to do it sooner rather than later.
The first thing you want to do is call a top roofing company and have them give you an estimate on how much the roof replacement will cost. After that, you'll have to decide how you will pay for it. Below are some options you might consider.
Take Out a Loan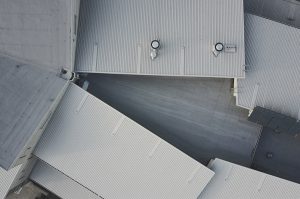 It may not be the ideal way you want to pay for a new roof, but it is one of the best options. Talk to your bank to see what kind of rates and options you have. If you've been i
n business for a long time and have the collateral and down payment, securing a loan for a new roof might be a breeze.
Apply for Government Grants
If getting a loan isn't an option, then consider applying for a government grant. There are many that you can choose from to improve your commercial property, and this may be the best and most cost effective way for you to get that leaky roof taken care of.
Ask About Financing through the Roofer
It may be possible to do some financing through the roofer that will be putting your roof in. They may have payment plans or their own financing that you can apply for to help you get a new commercial roof.
Getting a new roof on a commercial building can be a hefty expense. After putting it off for long enough, you may not be able to put it off any longer.
At Horn Brothers Roofing, we may be able to work with you to take care of your roofing needs. Call us today to find out!