The Benefits of Getting New Insulation
Many people understand that quality roofing installation is essential in order to make sure that they are adequately protected from the elements, especially with winter coming. However, one thing that you may not realize is that the roof is only one small part of a greater system that helps keep you protected. One key example of this is insulation. When you are getting a roof renovation done, it's a good idea to try and take a closer look at your insulation as well.
Insulation Benefits
We might as well start the conversation with the bottom line: how proper insulation can help your wallet.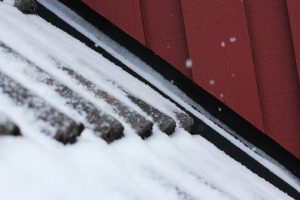 Many people, especially those in very hot or cold areas, pay a lot in terms of utilities. Good insulation can help you when it comes to saving on that energy bill, especially in the case of older homes. The reason for this is that according to national statistics, roughly 90% of homes in this country don't have as much insulation as they should, and only 20% of homes built before 1980 are up to standard. The less insulation you have, the more you need to raise your HVAC up, leading to more costs. As a result, getting proper insulation done saves you money.
On top of this, you are also helping the environment by lowering your energy consumption via cutting down on carbon emissions. Many experts suspect that you can lose as much as 25% of your home's energy in the attic, where insulation is most important.
Installing Your Insulation
Part of the problem that many people have with insulation is that they don't choose skilled professionals for their initial installation. There are several ways that unscrupulous contractors can give the appearance of full coverage without actually doing it, leaving you with incomplete insulation. If you are looking for a top roofing company in the Denver area, contact Horn Brothers Roofing today. See some of our latest work as well. We will be closed 12/21-1/7/2019 For Christmas and New Year.