What to Know When Filing an Insurance Claim for Your Roof Replacement
Whether you discovered storm damage, a fallen tree, or complete decay in its foundation, any damage found on your roof can be concerning. Odds are, you are already seeing the dollar signs behind all the work you will need to be done to fix the issue. The next step is to call your insurance company to see how much of this bill will be covered. Any time that you must deal with your insurance company, you can guarantee headaches. There will be hold music, paperwork, and anything else you don't want to deal with. However, there are ways to prepare for this conversation to make it just slightly less painful.
Choose the Right Roofing Contractor
If you even suspect that you may need to replace your roof because of damage, call Horn Brothers Roofing for an inspection. It is of utmost importance to hire a top roofing company to inspect your roof and determine your need for a replacement. A respected and professional roofer's opinion will hold much more weight in the insurance approval process than yours alone will.
Take Pictures
Anytime you see or suspect damage you should ask a professional to investigate with a camera. An experienced roofer will know where the damage is most likely to be found and how to best document it to increase your chances of insurance approval. You can never have too much documentation or proof in these instances, as the more you can verify through pictures and professional opinion, the more likely the insurance company will be to approve your claim.
Contact Insurance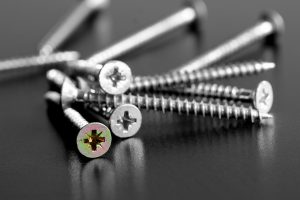 Time is of the essence in these situations. It is important to contact your insurance company as soon as possible to see what your policy covers for the particular situation. If you delay the phone call for too long you could be denied the opportunity to even submit the claim, causing you to have to pay for the damage out of pocket.
When looking to hire a trustworthy roofing company in the Denver area, consider Horn Brothers Roofing. You can contact them today for a free estimate.