A Simple Guide to Choosing the Right Roof Color for Your Home
What to Consider When Picking a Roofing Color?
Installing a new roof in Colorado is an excellent opportunity to revamp the look of your home completely. But before you jump into this exciting affair you need to know if you are only allowed to install certain color roofing. The homeowners association regulations (HOA) of your area will determine if you are allowed to get the roofing color of your choice or simply require approval before installing a new roof. Once you know what is permitted, there are other things to consider before making that final decision:
Local Climate
The climate in which you live is one of the most important factors in the decision-making. The color of your shingles affects the temperature of your attic which can make a big difference in the heating or cooling cost of your home. Opting for a light color roof can decrease the attic temperature by up to 20 F° over black and other dark colored roofs. You can also use cool roofing products to reduce energy usage even more.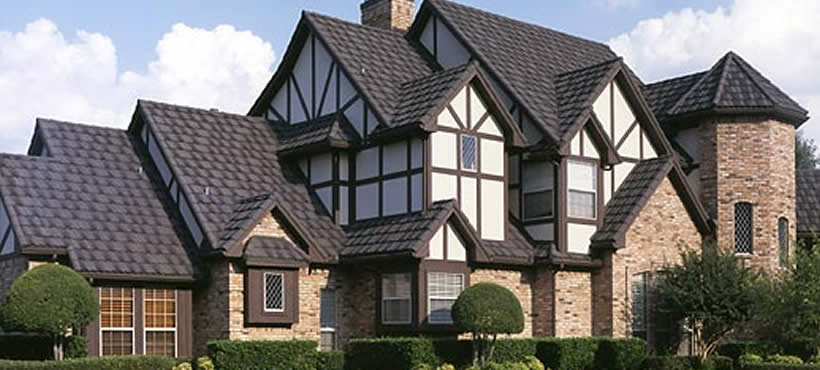 Your Home's Color and Style
Dark colors will make a home look smaller, and light colors will provide it with a larger appearance. If your exterior is painted in a bright color, find something neutral to keep the focus on the home's facade. On the other hand, if it is a neutral tone, we recommend shingles with an accent color that complements and adds dimension to the home.
Consider Color Combinations
Asphalt shingles & tile roofing offer attractive color blend options that can coordinate with colors found elsewhere in the bricks, stone, stucco, wood siding or trim on your home. These color combination roofing alternatives range from neutral shades of tans and gray to more vibrant options with green, purples, oranges, and reds.
Choosing the best color roofing for your home comes down to your preferences and neighborhood regulations. If you need help from a trusted roofer in Colorado, Horn Brothers Roofing will happily provide you with their professional advice of which roofing color and style would best suit your home, neighborhood, and budget. Call us today for a free estimate at (303) 274-1111.