Should You Just Choose The Cheapest Roofing Company?
Roof repairs can be expensive. As such, if money is tight, it can be tempting for homeowners to cheap out on repairs by hiring the least costly roofing company in their area.
While they might save money in the short-term by doing this, it's often a false economy.
Cheap companies often cut corners
Some cheaper roofing companies might operate without the necessary insurance, such as worker's compensation insurance or liability insurance. Watch out for roofers who say they'll take care of your home insurance claim or pay your insurance deductible for you. These individuals are committing insurance fraud.
Who's to say that they won't be cutting corners with your roof repair too? 
Cheap companies could disappear
A key advantage of choosing an established roofing company is that they'll be on hand if something goes wrong.
Cheap unestablished companies may offer you a warranty on their work, but there's no guarantee they'll remain in business during the warranty period.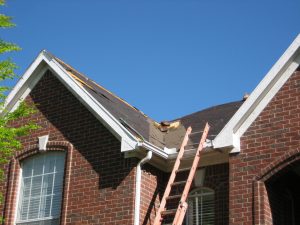 After a storm hits a certain area, it's common for roofers to go door-to-door offering their services. These are known as 'storm chasers', and it's common for them to disappear within days of completing the work.
Ignoring minor faults
Another way that homeowners intend to save money is by ignoring minor defects in their roof that aren't causing any issues within their home.
This also often proves to be a false economy, as these tiny faults tend to worsen as they're exposed to poor weather, to the point where the insulation becomes exposed and leaks can occur.
At this point, the repair work is likely to cost a lot more than it would have done when the homeowner first spotted the fault.
It's often recommended to arrange a roof inspection at least once a year, so that you can protect yourself from huge repair bills in the future.
Horn Brothers are experts in roof repair and roof maintenance. Contact us today for more information and to receive a free consultation.