Checking For Damage To Your Slate Roofing
There's a lot of appeal when it comes to using
slate roofing
. Not only does a slate roof add a natural aesthetic to any roof, but it's also one of the most durable types of
roofing material
out there. Many people put this on the fact that slate doesn't naturally absorb a lot of water. However, just because it's durable doesn't mean it's immortal. Here are some things you should be looking out for when it comes to your slate roof in terms of damage.
What To Look For In Slate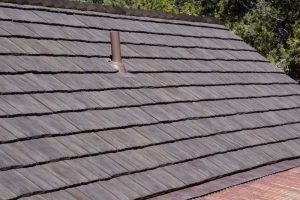 One thing that may surprise you is that a lot of time when there's trouble with a slate roof, it's not actually the slate at all. Many people need inspections because there are problems with the different pieces and components that hold them in place, like the fasteners. If what's holding the shingle in place fails, all the durability in the world won't help your roof. Keep an eye out for these issues and look out for roof leaks between the shingles or individual shingles falling out, even without the presence of heavy wind.
In some cases, if you are dealing with a few of these popping up, it may make sense to do a full replacement. This is because certain types of slate have a unique look and consistency may matter to you. In addition, if you have a few failing fasteners, chances are there will be issues with the others in time.
Take Care of Your Slate Roof
Whether you're thinking of repair or replacement, when working with a roofing material as valuable as slate, you want to make sure that your roof is being handled by the best. If you are looking for a top roofing company in the Denver area, contact Horn Brothers Roofing today for a free estimate. Our decades of combined roofing experience make us the perfect match for your next project. We will be closed 12/21-1/7/2019 For Christmas and New Year.