Top Things to Avoid When Getting Your New Roof
There are few purchases in your life that require as much decision making as when you buy your new roof. What kind of shingles do you get? Do you need the sturdiness of stone-coated steel roofing? Is it best to get it installed in the winter? These are only some of the things that you have to consider when trying to get your new roof done on your Castle Rock, CO home. To ensure that you are only making good decisions, here is a list of a couple things that you want to avoid during the roofing process.
Attempting the Work Yourself
It might seem like a good idea to put your high school woodshop skills to the test and replace your roof yourself, but it is often a huge mistake. There is a reason why so many people choose to go with professional contractors, because they know how to do the job quick and well. If you are well experienced in roofing, then taking a DIY approach can be a good way to save a few bucks, but otherwise it is a horrible decision. For those that are far too inexperienced, then the best-case scenario is that you set yourself back a week or two by the time you realize you can't handle it, but the worst-case scenario is that you cause serious damage to either yourself or your roof that requires a lot of time and money for professionals to fix.
Material Shopping Yourself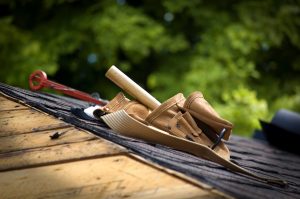 This does not just apply to people who attempt DIY roofing, it also applies to those people who hire contractors and decide that they want to buy their own roofing materials for the professionals to use. By doing this, you get a guarantee of the type and quality of the materials being used, but it can often cost you much more than you need to be paying. Your contractor likely has competitive pricing on the same or similar materials that can end up saving you hundreds of dollars.
For more information about how to ensure a successful roofing project, be sure to contact Horn Brothers Roofing today.